zCards

by zGames


Type: Online Card Game
# of players: 1-?
Levels: n/a
Release: ?
zGames is about to revolutionize card playing! With zCards, you can actually see your friends as you play cards. Look at them! Wave at them! With zCards it is easy to interact.
Features:
Balloon Chat
Wacky Animation
Multiple Characters
Popular Card Games
Internet Play
zGames is bringing the first online-playable game for NUON in zCards. Featuring multiple card games such as Spades, Hearts and Euchre along with additional games, zCards looks to be a decent way to pass the time with friends. Their website states "zGames is an innovator in the realm of casual interactive gaming, committed to creating entertaining games and immersive experiences for the casual gamer using the latest technology available.", and this certainly seems to be the case with zCards. A game aimed squarely at the many who love to play Yahoo! parlor games and such.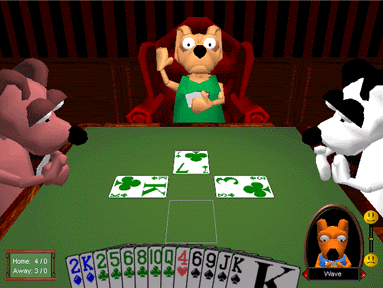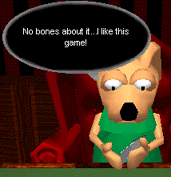 NUON-Dome and its contents are © 2000-2023 Kevin Manne and Wes Powell. All Rights Reserved. Reproduction of any content, writings or images, in whole or part, without permission is prohibited. NUON(tm) and the NUON logo are trademarks of Genesis Microchip, Inc. All Rights Reserved. This website is not affiliated with Genesis Microchip, Inc.