Shanghai: Mahjongg Essentials

by Activision


Type: Tile Board Game
# of players: 1-2
Levels: N/A
MSRP: $
Bring home the tradition of Mah-Jongg!
The best of the new and the classic are brought together for hours of tile puzzle entertainment in Shanghai: Mah-Jongg Essentials. Try your hand at three challenging Shanghai tile-matching games, plus the genuine AMJA version of Mah-Jongg. In Shanghai: Mah-Jongg Essentials, the tradition of ancient China lives on - delivering old-fashioned fun for the whole family.
Features:
Beautiful Artwork and Animations
Enjoy 25 different tile sets, including "themed" sets. Plus, enjoy unique animations that pop up with certain tile matches, such as swirling dragons. Easy-to-learn interfaces make the games accessible for all levels of players.

The Genuine AMJA Game of American Mah-Jongg
This official product of the American Mah-Jongg Association offers the game of America Mah-Jongg in single-player mode.

Three Tile-Matching Solitaire Games
Take on fast-paced games of strategy, memory and luck. Enjoy the time-tested Classic Shanghai, now updated with enhanced artword and gameplay. Two-player Power Dragon's Eye offers Power Tiles to add elements of speed and sabotage, and Shanghai for Kids introduces children to tile-matching fun with helful voice instructions.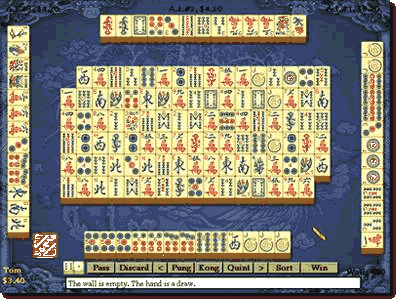 Screenshots are from the PC version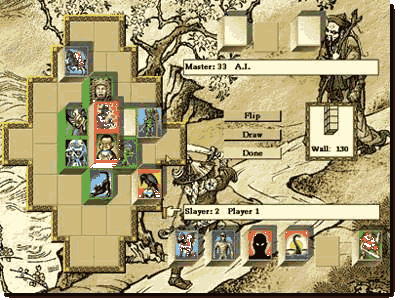 NUON-Dome and its contents are © 2000-2023 Kevin Manne and Wes Powell. All Rights Reserved. Reproduction of any content, writings or images, in whole or part, without permission is prohibited. NUON(tm) and the NUON logo are trademarks of Genesis Microchip, Inc. All Rights Reserved. This website is not affiliated with Genesis Microchip, Inc.