Prototype NUON Boxes
Below is a collection of images of prototype NUON game boxes. These were developed for and used at trade shows such as CES, ECTS and E3 to illustrate what NUON packages might look like. As you can see, these examples have a different design to the NUON "banner" across the tops, and they come in maroon/red DVD cases instead of the metallic gold boxes that retail NUON games eventually shipped in. These games never existed and were just made up as placeholders for these display boxes. The games all represent different genres of potential NUON software, including Casual Games (Super Skee-Ball), Arcade Games (Bombs Away and Arcade Classics), Sports Games (Strike 3 Baseball and Suddenly Soccer), Reference Titles (Ultimate Film Database and The Home Pharmacist) and Adult Titles (Between Two Lovers).
The text across the bottom front of the boxes reads "This is a prototype package designed to present the NUON interactive DVD line-look concept."
On the back, there is "greeked" text to illustrate the general layout, along with the following text at the bottom: "This is a prototype package designed to present the NUON interactive DVD line-look concept. The software title and accompanying illustration or photograph were chosen to represent one of the many genres of interactive entertainment NUON owners can enjoy. Any similarity between this title or artistic rendition, and any existing or future software title, is unintentional. No rights to the title or graphics are implied or reserved."
Now, on to the photos: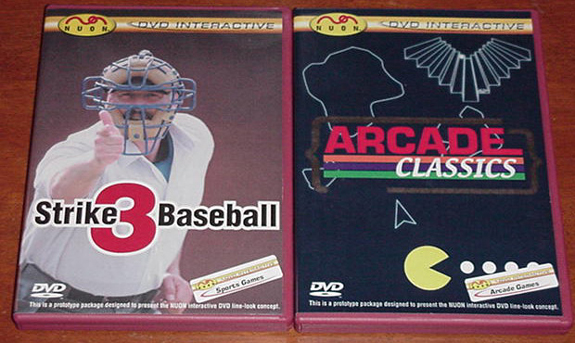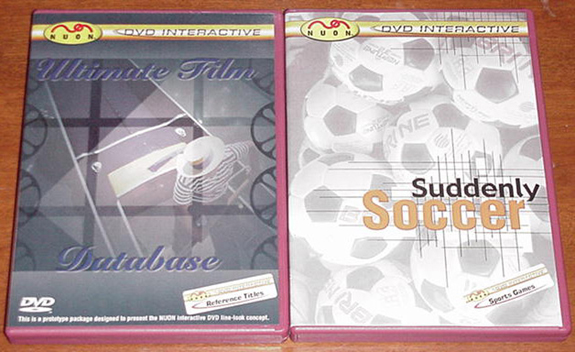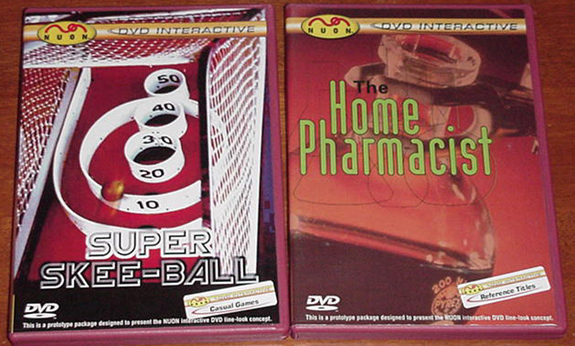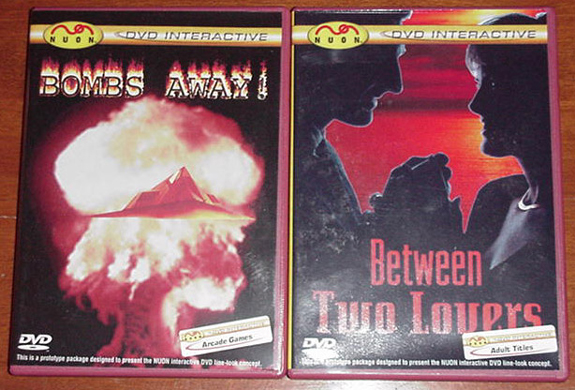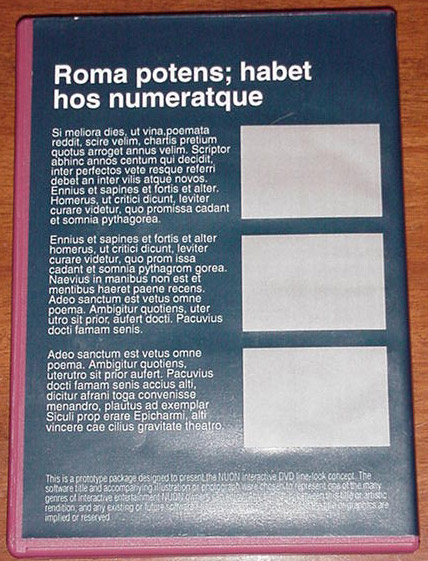 Pictured below are three prototype boxes for actual NUON games, Iron Soldier 3, Tempest 3000 and aMaze (unreleased).
Thanks to JimV for the pics!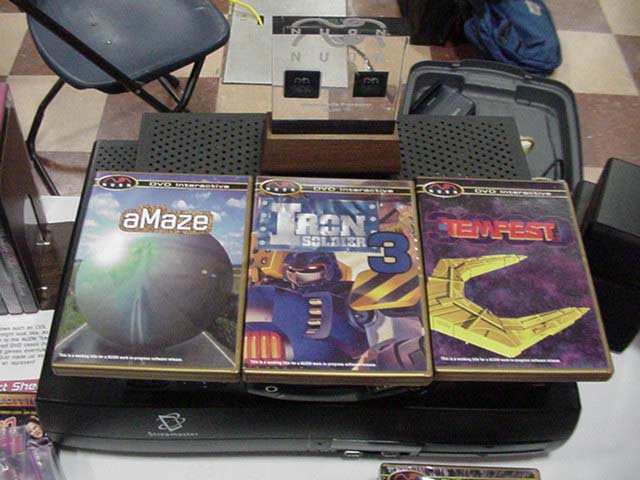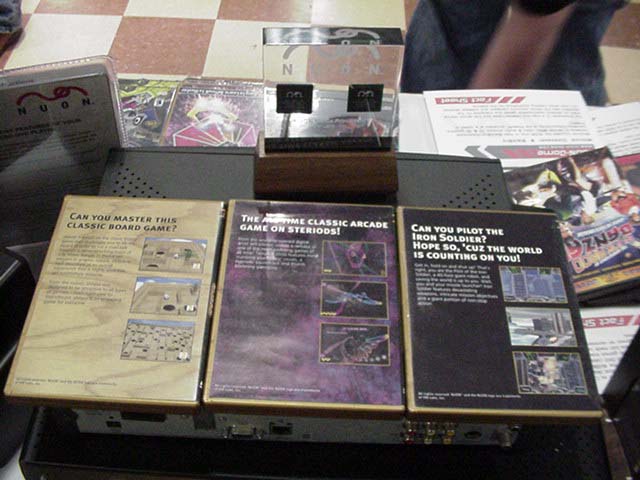 NUON-Dome and its contents are © 2000-2023 Kevin Manne and Wes Powell. All Rights Reserved. Reproduction of any content, writings or images, in whole or part, without permission is prohibited. NUON(tm) and the NUON logo are trademarks of Genesis Microchip, Inc. All Rights Reserved. This website is not affiliated with Genesis Microchip, Inc.