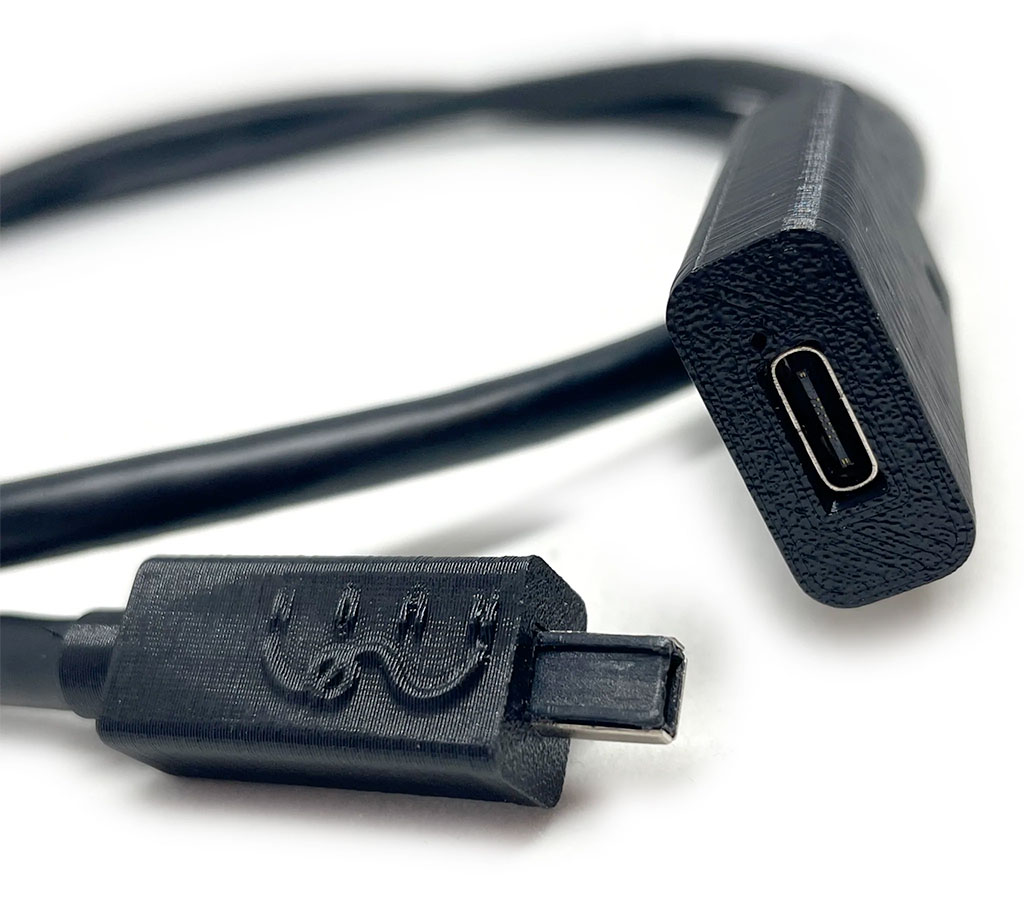 NUON controllers have become a rare commodity over the years, which has driven eBay prices into the hundreds of dollars for certain models (remember the days of $15 HPI Warrior controllers?).
With interest in NUON on the rise thanks to Songbird's re-releases of Iron Soldier 3 and FreeFall, cracked authentication and new development on the NUON emulator "Nuance," two solutions for the controller issue have emerged to help gamers get hands-on with the NUON at a more affordable price.
The first to market (well, pre-order at least) is the NUON USB from ControllerAdapter.com. This $60 adapter will let you connect a wide array of USB gaming controllers to your NUON-enhanced DVD player, including the Logitech Wingman PC controller, which is nearly identical to the Logitech Gamepad for NUON:
You can also see the adapter working with a PlayStation 5 DualSense controller here.
Here are the features of the adapter, according to the manufacturer's website:
Features:
Simulate Nuon controller with all 14-buttons and analog inputs
USB controller as Nuon controller
USB HID keyboards/mice as Nuon controllers
Firmware Updatable
Future:
Second analog and spinner input for Tempest 3000.
Emulated Nuon splitter multi-tap with USB Hub.
Possible rumble implementation for home brew.
Possible serial communication for developers.
Compatible:
Any USB controller with X-Input mode
8BitDo 2.4g USB Receivers
8BitDo USB Wireless Adapters (Red/Black/Gray)
Xbox (OG/360/One/Series)
PS Classic USB Controller
PS4 DualShock 4 Wired
PS5 DualSense Wired
Sega AstroCity Mini USB Controller
RetroBit Sega Genesis 6-button USB Controller
Includes:
To get a NUON USB of your own, get on the Pre-Order List at ControllerAdapter.com.
The other controller solution in development is an N64 controller to NUON adapter coming soon from Songbird Productions. According to a recent tweet from developer @wireengineer, the adapter is now complete and currently being tested on different games and NUON player models.
Keep an eye on the Songbird Productions website for news on this adapter. And we'll post about it here on NUON-Dome when it's available, too.
Leave a Reply
You must be logged in to post a comment.