Type: Point-and-click Adventure
# of players: 1
Levels: n/a
MSRP: $29.95
Lost in a beautifully strange and isolated world, you find two magical books. Trapped inside each book is a man, a man begging to be set free. As you travel throughout this alien world you find more and more clues as to how to free these men – but you also learn why they were trapped in the first place. Should you set them free, or keep them locked away? Only you can decide.
Features:
Non-linear gameplay – go anywhere at anytime
Stunning photo realistic graphics
Intuitive and friendly gameplay – no inventory to manage and players never die.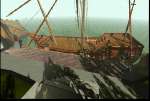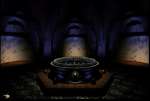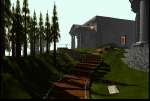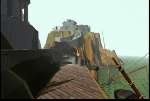 NUON-Dome and its contents are © 2000-2023 Kevin Manne and Wes Powell. All Rights Reserved. Reproduction of any content, writings or images, in whole or part, without permission is prohibited. NUON(tm) and the NUON logo are trademarks of Genesis Microchip, Inc. All Rights Reserved. This website is not affiliated with Genesis Microchip, Inc.