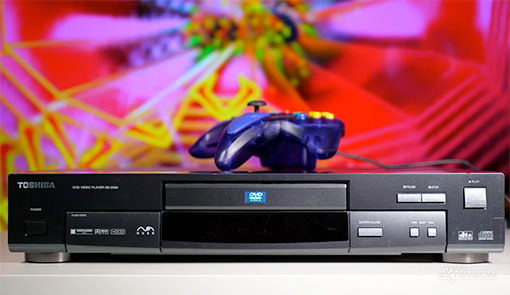 Retro and classic gaming news site Time Extension has put the spotlight on NUON via a new article titled "Nuon, The DVD Player That Tried To Be A Games Console."
In it, author Ashley Day covers the history of the platform, gives a brief overview of each game in the NUON's small library, offers advice on purchasing a NUON DVD player, games and accessories in 2023, and dives into whether it's a platform worth investing in.
The story also features two interviews: one with yours truly as the resident NUON enthusiast and one with Bill Rehbock, who was vice president of third party development in VM Labs. For longtime fans of the platform, this will likely be the most interesting part of the piece, and Rehbock reveals some interesting behind-the-scenes information regarding the Korea-exclusive Crayon Shin Chan game and some of the many unreleased games that never saw the light of day.
I highly recommend giving this one a read, as you're bound to learn something new. Check it out!
Leave a Reply
You must be logged in to post a comment.