First off — yes, this is a NUON-Dome update in 2020. It's been a weird year for many reasons and hope you're all doing well.
But I come bearing good news for NUON fans: Songbird Productions, longtime publisher of games on platforms like the Atari Jaguar and Lynx, have licensed the elusive Iron Soldier 3 for a re-release on NUON! According to Carl Forhan of Songbird productions, this release is getting the white glove treatment to ensure all of the layout graphics for the disc, case and manual will be superb. This will be an exact replication of the existing IS3 that saw a brief retail release back in the day.
Songbird needs 100 sign-ups to make this release happen, though, so to show your support and see more details, get on the waitlist now at https://tinyurl.com/yyjdunao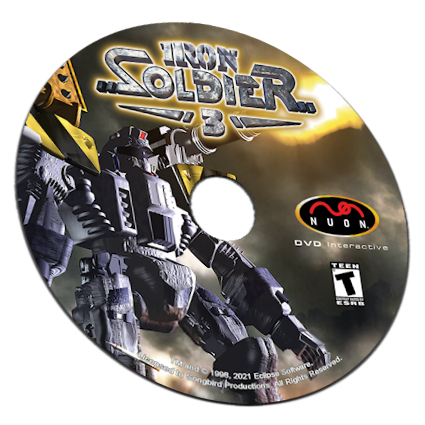 Leave a Reply
You must be logged in to post a comment.