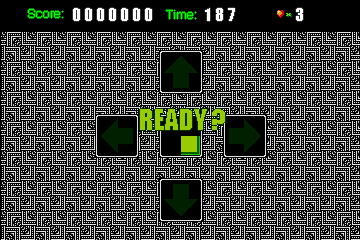 Homebrew game creator gameblabla has released the first homebrew NUON game in a number of years, Killmind.
The game is a port of his 3DO game of the same name, and is based on SupraKillminds! by Jack Nolldor. Here's a description, courtesy of Retro Game Network:
SupraKillminds! is a simple puzzle game, that is being developed by Jack Nolldor. The object of the game is to create complete quadrants, by using the four auxiliary quadrants (up, down, left and right) to earn point, which are determined by the quantity of the same color that the other other quadrants are located. Parts of the center squares color appear will appear in the same auxiliary quadrants in the same location, as they were in the central square by pressing a button on the directional pad. Points are awarded as follows:
5 Points = All of the color positions are different
20 Points = Two of the color positions are the same
50 Points = Three of the color positions are the same
150 Points + 1Up = The whole quadrant are the same color
250 Points + 1Up = If all quadrants are empty at the end
You can download and discuss the game over in the NUON-Dome forums. Be sure to vote in his poll to bring Flappy Bird to NUON as well!
Leave a Reply
You must be logged in to post a comment.