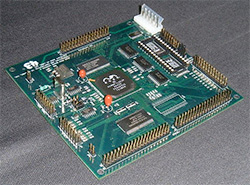 Richard Moss is back writing about NUON, this time in a comprehensive look back at the ups and downs of VM Labs and the NUON platform throughout its lifespan. NUON-Dome supplied a number of images used throughout the story.
It's a great piece and well worth a read. Check it out.
October 6, 2014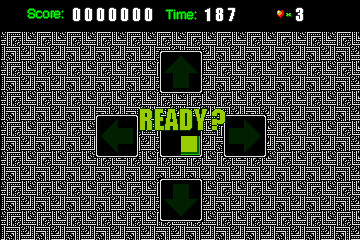 Homebrew game creator gameblabla has released the first homebrew NUON game in a number of years, Killmind.
The game is a port of his 3DO game of the same name, and is based on SupraKillminds! by Jack Nolldor. Here's a description, courtesy of Retro Game Network:
SupraKillminds! is a simple puzzle game, that is being developed by Jack Nolldor. The object of the game is to create complete quadrants, by using the four auxiliary quadrants (up, down, left and right) to earn point, which are determined by the quantity of the same color that the other other quadrants are located. Parts of the center squares color appear will appear in the same auxiliary quadrants in the same location, as they were in the central square by pressing a button on the directional pad. Points are awarded as follows:
5 Points = All of the color positions are different
20 Points = Two of the color positions are the same
50 Points = Three of the color positions are the same
150 Points + 1Up = The whole quadrant are the same color
250 Points + 1Up = If all quadrants are empty at the end
You can download and discuss the game over in the NUON-Dome forums. Be sure to vote in his poll to bring Flappy Bird to NUON as well!
June 2, 2014

A few months back was I interviewed by Richard Moss for a story in Edge Magazine about the preservation of obscure video game consoles. I talked to him about NUON and the and the Jaguar, and the story is in the June 2014 issue, number 267. The story is titled "Life after death: meet the people ensuring that yesterday's systems will never be forgotten" and it starts on page 82.
If you don't have access to the print edition (my Barnes and Noble still has the April issue of Edge on its shelves), you can view the story online or check out the digital edition on an iPad.
May 28, 2014
As you may have noticed, the link to the forums in the top navigation is broken. The forums are still there, I've just been too lazy to update the links in the site template.
So, in the meantime, here's the updated link:
UPDATE: Forum link in the site navigation is working again. Chat away!
April 23, 2014
Retroware TV seems to think so. Check out this pretty thorough recap of the history of NUON: